'Camp De Base' is a French audiovisual production company created by Jean Lodato in June 2000. Based in Lyon, it offers to all television channels, broadcasters and media operators documentaries, music programs and recordings.
The 'Camp De Base' team is dedicated to providing the public with products that reflect the multiplicity
and diversity of artistic, social expression and professional women and men that they film.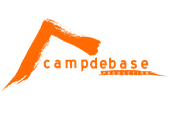 We had the opportunity to be recorded by 'Camp De Base' during our concert in Craponne. They set up large means with many camera and a multi-track audio capture to record our full live.
All is perfectly organized, and they've got an awesome mobile audiovisual control room (in a truck) just behind the stage where they can make audiovisual montages.
A big thank you to:
The Festival Country Rendez-Vous to give us this opportunity
The 'Camp De Base' Team for their professionalism
Svetlana Cherrier for her kindness and great professionalism
Share this article on social network...